February 2018
| Sun | Mon | Tue | Wed | Thu | Fri | Sat |
| --- | --- | --- | --- | --- | --- | --- |
| | | | | 1 | 2 | 3 |
| 4 | 5 | 6 | 7 | 8 | 9 | 10 |
| 11 | 12 | 13 | 14 | 15 | 16 | 17 |
| 18 | 19 | 20 | 21 | 22 | 23 | 24 |
| 25 | 26 | 27 | 28 | | | |
Calendar

Twitch Status
NFC North
Minnesota Vikings
Chicago Bears
Green Bay Packers

Detroit Lions

NFC East

Philadelphia Eagles
Dallas Cowboys
New York Giants
Washington Redskins
NFC South
Carolina Panthers
Tampa Bay Buccaneers
New Orleans Saints
Atlanta Falcons

NFC West

Arizona Cardinals
Los Angeles Rams
Seattle Seahawks

San Francisco 49ers
AFC North
Pittsburgh Steelers
Cincinnatti Bengals
Baltimore Ravens
Cleveland Browns

AFC East

New England Patriots
Miami Dolphins
Buffalo Bills

New York Jets
AFC South
Tennessee Titans
Indianapolis Colts
Jacksonville Jaguars

Houston Texans
AFC West
Oakland Raiders
San Diego Chargers

Denver Broncos
Kansas City Chiefs


Colts Leap to the Top of the Table
(Of the NFLs Most Hated Teams)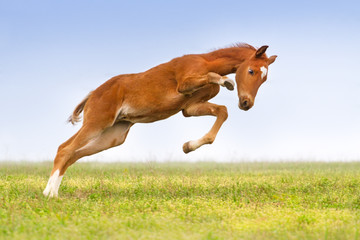 In a stunning revelation, the Colts have now overtaken the Patriots as the NFLs most hated team after the recent 'confabulategate' scandal that struck this wildcard round. Due to the recent problems with US border control, the Jets' normal secretary was unable to re-enter JFK airport from a sunny trip to Yemen. The temporary staffer (a Mexican bricklayer by trade) accidentaly filed the relevant paperwork with head offices incorrectly. As a result, a clear Jets win by a TD was erased and instead the Colts have been put through to the Divisional round. As expected, President Trump was up until 3am on twitter doing his usual.
One matter that complicated the scenario was that, due to a security issue, the match was played over two days. The first half was played on Saturday, but after the stadium was evacuated, the rogue 'bomb' was discovered to be a Bratz backpack (containing a Pokemon alarm clock) left behind by Mark Wahlberg's daughter as they left after the first quarter. The second half was played in-between reruns of Parks & Recreation on the Sunday to the joy of the Indianapolis residents. After the Jets won the first half 10-0, the colts outscored the home side 10-7 in the second half. Because of the confusion, the stadium scoreboards read only the points scored on the Sunday, and thus Juan's (our Mexican temp) mistake arose.
In a bid to appease the situation, Andrew Luck offered to shave his beard as an apology and as recognition of the loss, but the baying New York crowd were having none of it. They were calling on new commissioner Brza Goodell (Roger's brother) and his security firm BishBosh to ensure Luck has a four game ban to start next season. Some angry members of the green mob were even suggesting that it was Jim Irsay who gave young Zoe Wahlberg that infamous backpack at the start of the game. "This is categorically untrue" Irsay responded after this embarrassing pseudo victory. "I cannot believe how this has all unfolded. Unfortunately we have to respect the NFL protocol. I want to take this opportunity to apologise to Woody Johnson, the league and all the Jets fans for how this has all worked out. We do not deserve to be heading to Cincinnati, but we will accept our mauling from them at least in the knowledge that this was not our fault."
Tom Brady congratulating Andrew Luck on being a c*nt.
Last edited by dwevans on Mon Feb 13, 2017 11:54 am; edited 1 time in total
All-Pro





Posts

: 275


Join date

: 2017-01-28



P.S. No offence made! Just trying to correct the awkwardness of the whole situation. 

All-Pro





Posts

: 275


Join date

: 2017-01-28



Lol good read Mr Evans, lots of Jets fans headed to cincinnati for our game

  I wonder if his situation is fixable in madden 18.
All-Madden





Posts

: 842


Join date

: 2013-12-19


Location

: UK



Good read sir! This is a most unfortunate turn of events, but i doubt EA will add a reverse result option next year.

I, however do have a 'DON"T CONCEDE WHEN YOU WIN' neon sign from my Megadrive that can easily be Gorilla glued to any controller.
_________________
Hall of Fame





Posts

: 1586


Join date

: 2011-11-13


Location

: Halas Hall




---
Permissions in this forum:
You
cannot
reply to topics in this forum